New Bishop of Bath & Wells
Right Reverend Michael Beasley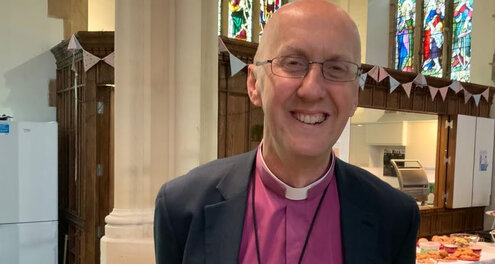 At 10am, 28 April 2022 Downing Street announced that the Rt Revd Michael Beasley will be the next Bishop of Bath and Wells. He is currently the Bishop of Hertford, a role which he has held since 2015. Prior to taking a fulltime role with the church, Bishop Michael was an epidemiologist, a background he was called on to use during the pandemic as a member of the Church of England's Covid task force.
Bishop Michael is already familiar with Somerset. His wife Lizzie is from a farming family from Somerset and prior to Bishop Michael being interviewed for the role of Bishop of Bath and Wells, they both undertook a 60 mile walk around the county.
For full details click here.