There are currently four Anglican clergy on the parish team:
Part of the Parish of Worle.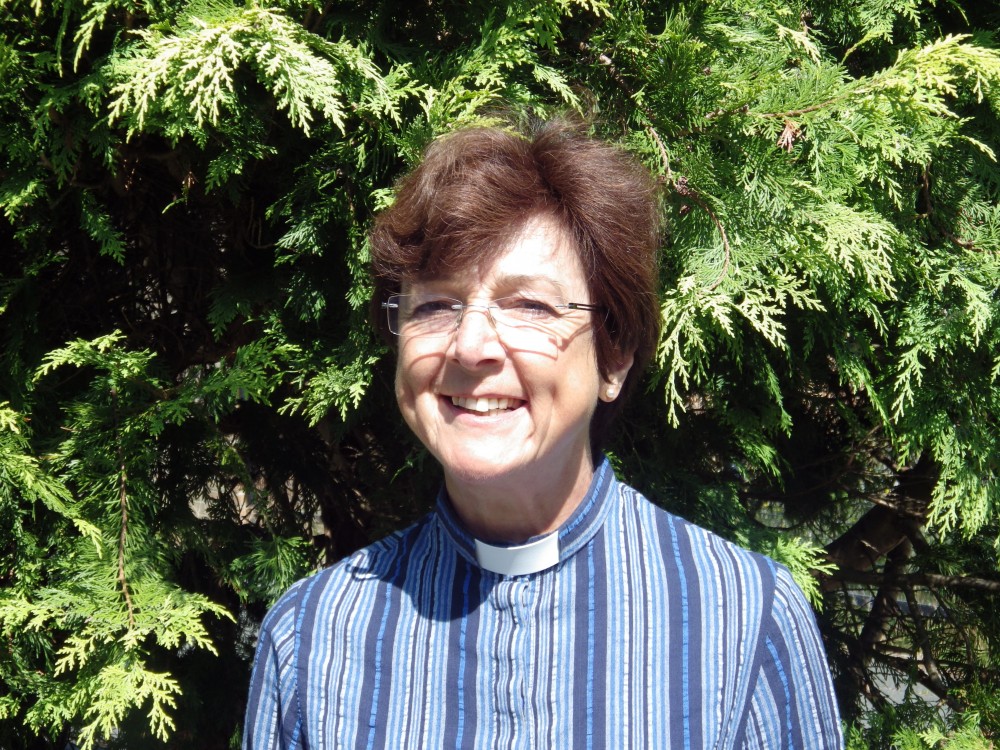 Associate Minister: Revd Gilly Bunce.
Gilly is a non - stipendary Minister who supports all four churches.


Parish Administrator Mrs Liz Winter (Above).


Contact
Parish Office Phone: 01934 515 922 Email: parishclerk@worlepo.co.uk
(Based in St Mark's church, and open between 9am and 12pm Monday to Friday)
Parish Administrator, Mrs Liz Winter
Baptism, Weddings and Funerals
For all enquiries regarding baptisms, weddings or funerals please contact the Parish AdministratorMrs Liz Winter on 01934 515 922 or by email on parishclerk@worlepo.co.uk
Follow the link for the Church of England website on:
Some History
St Mark's church was built in 1980 and was originally a Local Ecumenical Partnership (LEP) between the Methodist church and the Church of England.
Later on extension rooms were added to the rear of the church. This created a disabled toilet, one large hall which can be split into three separate rooms, and a room set aside for meetings and prayer.
In 2012 the LEP had run its course and so St Mark's became a Church of England church only.